Director's Speech
Love, Learning & Laughter
"Intellectual growth should commence at birth and cease only at death."
Albert Einstein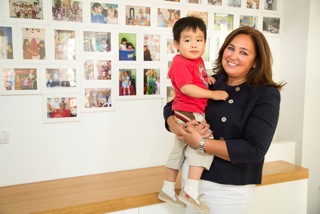 Welcome to the International Preschool and Kindergarten,
I am the owner/director of this lovely green school, where each child is accepted and appreciated for his/her uniqueness. My teachers show one-on-one attention to make your child feel comfortable and be successful. We are trying to build a warm, welcoming and nurturing environment to our children.
Pursuing a PhD in Early Childhood Education at Walden University, MN, USA, learning through play is extremely important for me. 80% of our students are coming from different countries. We all enjoy and benefit from this cultural diversity. My undergraduate and MS degree are both in Civil Engineering therefore science and math are also important topics at the International Preschool and Kindergarten.
We were established in 1974 and I have been working as the owner/director since 2005-2006 academic year. I have two children both of them soon to be engineers. I am married to a wonderful man, who supports our school since the first day.
I'm aware of the tremendous opportunity given to us in creating the very first step of your child's educational life. We have the opportunity to instill a love of learning that can be nurtured and empowered to grow into something truly beautiful.
What an honor, privilege, and responsibility; what a gift.
Ebru ERBILGIN
Owner/Director International Preschool and Kindergarten