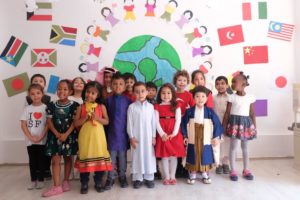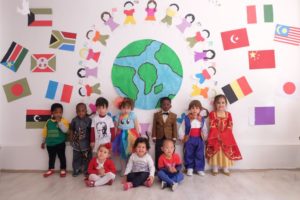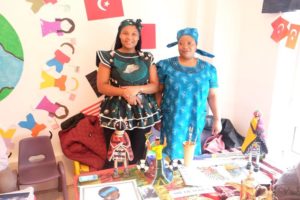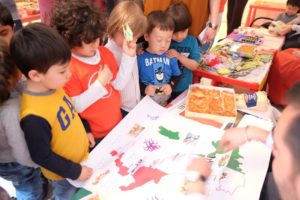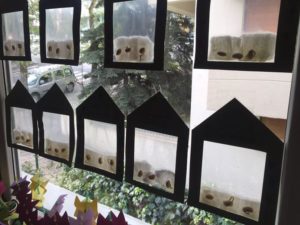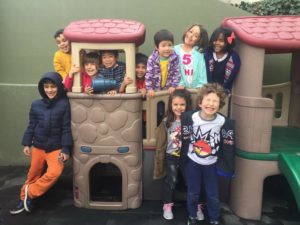 Dear Parents,
We had our Spring Break in the first week of April. And we had our yearbook photos taken after the break.
April was a busy and an enjoyable month to learn about different people from all around the world. Our children learned about each others' countries; costumes, flags, what they eat, how they say 'hello' in their language. They all looked beautiful in their national costumes or outfits at the International Costume Parade (April 20).
We hosted 13 different countries at our traditional International Day (April 21) which is one of the most enjoyable event of the school year. Our parents prepared their country tables, introduced their countries and offered their national food to our children and other parents in a very fun way. We all benefited from the richness and cultural diversity of this event. Many thanks to our parents for their valuable participation and the delicious foods they offered on this special day. The kids were happy to take Turkish flags and coookies home after the event as it was also the celebration of April 23rd Children's Day.
Earth Day was the last event of the month. The kids learned about how to protect our environment by recycling, reusing, seeding, etc. They planted their seeds in ziploc bags, placed them on the class window and called this activity "My Little Sprout House". They have been watching their seeds grow since then.
ANNOUNCEMENTS OF THE MONTH
© No school: on May 1 (Labor Day) and May 19 (Youth Day).
© May 12: Mother's Day Party. Our children will be performing a selection of songs to their mothers and giving them the gifts they prepared on this special day.
© Field trip to Pink Villa Museum: KG & PreK (on May 15) and ON (on May 17) will visit the historical museum.
Short history: The owner of Pink Villa is Ismet Inönü (1884-1973) who was a Turkish military man, statesman, and collaborator with and successor to Mustafa Kemal Atatürk as president of the Turkish Republic. He became the country's second president and played key roles in Turkey's internal and external political affairs. He moved to the villa with his family in 1925. One of the oldest houses in the city, the Pink Villa witnessed many of the "firsts" in the social and cultural life of Turkey after Ankara was named capital. The first ball of Ankara was held here on February 22, 1927. The first concerts, exhibitions, scientific meetings, chess, billiards, horseback riding, and dressage competitions were held in this house and on its premises. Experiments with raising the flowers and trees suited to the climate of Ankara were first conducted in its garden. The dining room was the most popular and frequently used part of the house. Atatürk had greatly contributed to its construction and decoration.
© Our school year ends on June 23rd, Friday. There will be no summer school in July and August. The school year 2017-2018 will start on September 7th, Thursday.
© The registration for the coming school year starts on May 2nd, 2017. If your child will attend our school in the next school year, please fill in the registration form and return it to the office by May 18. In order to reserve a place for your child in the coming school year, please be advised to make his/her registration before the term ends. The registration fee is 200 USD. Thank you for your cooperation in advance.
THEMES OF THE MONTH:
 Mother's Day
 Little creatures in the garden
 Helping Others
 Donation & Recycling
 Yellow Day: May 26th
BIRTHDAYS OF THE MONTH:
 Ali Kerem Şener May 2
 Deniz Saraç May 30
 Haruto Ono May 30
Happy Birthday to you !!!
EBRU ERBİLGİN
BANU ENGİZ